At Fox Hill Cheese House, we offer many services to help our customers. If you have any questions about our products, food pairings, tours or any of the services listed below, please email us at foxhillfarm@ns.sympatico.ca and we'll respond as soon as possible.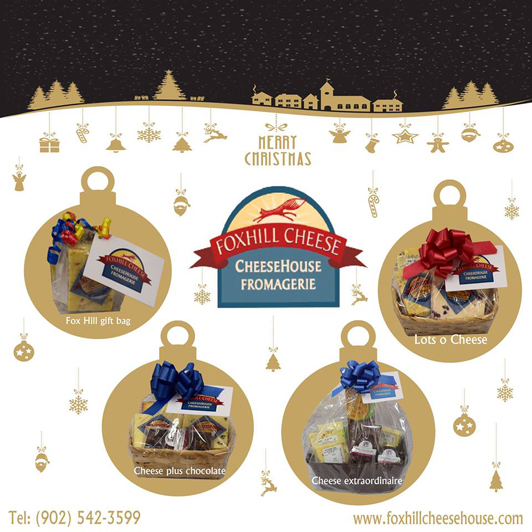 We have some exciting new gift ideas for the coming holiday season!
Foxhill Gift Ideas
We are excited to offer you Gifts of Cheese to please everyone on your gift-giving list! Combining a variety of our specialty cheeses with other locally produced gourmet delights, our selection of Gift Bag and Gift Basket options offer something to suit anyone's taste and fit your budget too.
Still can't decide? Then why not create your own Customized Gift Bags: you choose the cheese and choose from a variety of other options, and we'll wrap it up beautifully for you.

Perfect for any reason or season, as corporate gifts, or "just because", gifts of Foxhill Cheese are sure to please everyone on your list. Email us at at foxhillfarm@ns.sympatico.ca or call (902) 542-3599 for more information.
Looking for a gift idea that's easy to send? Fox Hill Cheese House gift certificates are available in $10 and $25 denominations — the perfect gift for anyone who loves delicious dairy treats!
View and download our Gift Bag and Basket price list here (PDF file).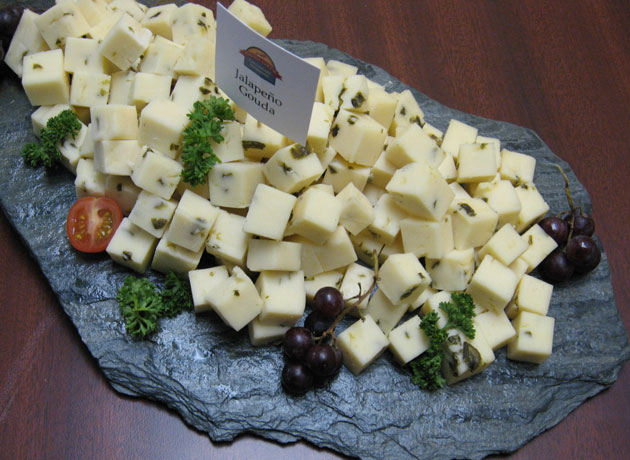 Foxhill prepares mouth-watering fresh cheese trays for any occasion or event.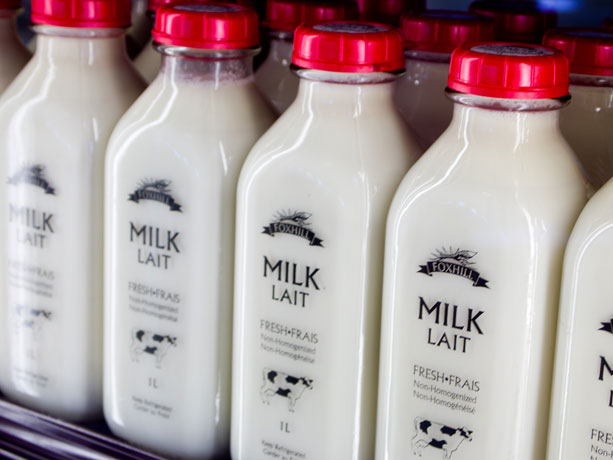 Visit Fox Hill Cheese House and enjoy the sights and tastes while you learn about our family dairy farm.
Fox Hill Cheese House Tours
At Fox Hill Cheese House, we invite you to visit our facility and view the cheese-making process on cheese making days through our viewing window (please call ahead for our schedule). Read all about the cheese making process, the history of our Fox Hill family farm, and interesting facts about the dairy industry on our informative panels. Sampling of all delicious Foxhill products is always complimentary. Our friendly staff will be happy to answer any questions you may have. Large groups may contact us for a private tour (fees apply). View and download our pricing guidelines and tour agreement here (PDF file).
Due to food safety regulations, we do not offer farm tours.